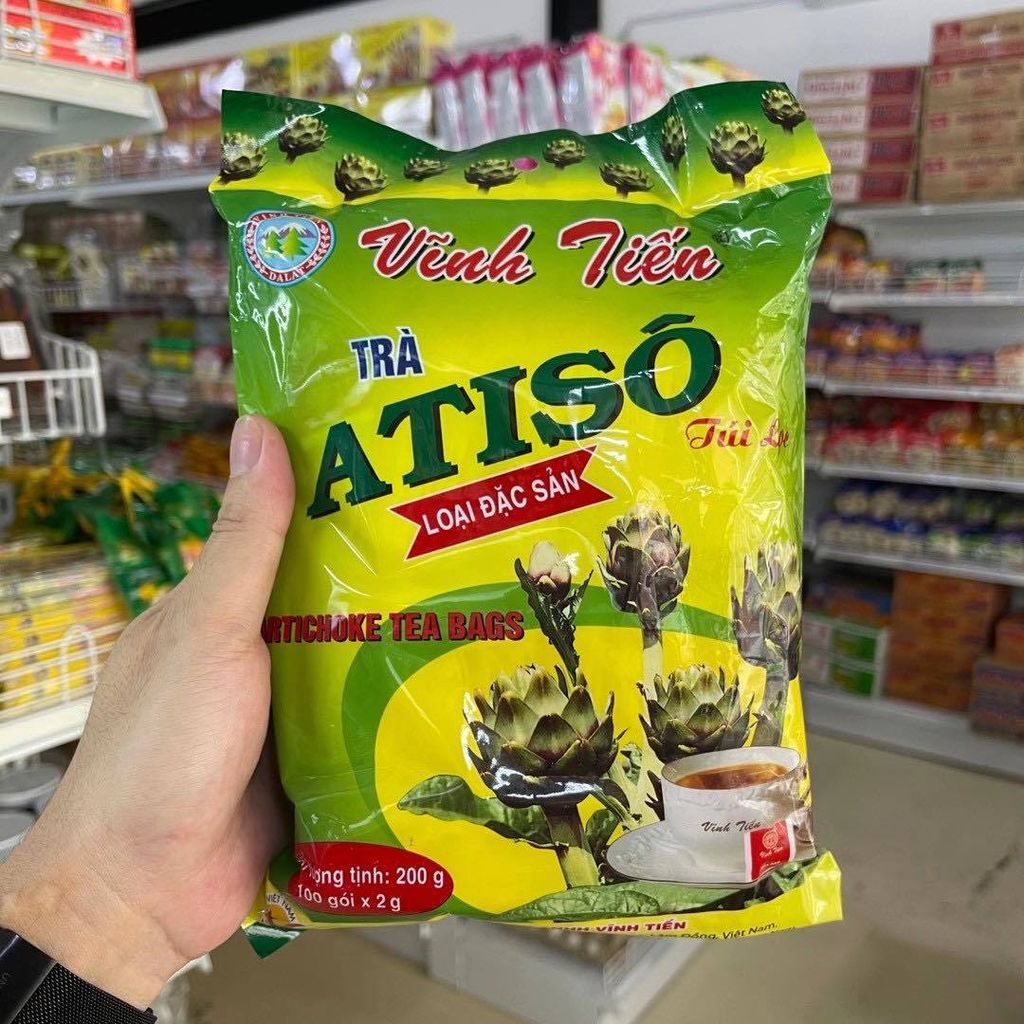 TRA ATISO TUI LOC VINH TIEN HAO HANG 100 GOI
Vinh Tien Do Artichoke Tea, 200gr (100 bags x 2gr).
Ingredients: artichoke roots, stems and flowers, herbaceous plant, sweet grass
Artichoke tea helps to sleep, cool the liver, bile, diuretic, lower cholesterol and blood urea Used for people with weak liver, kidney, high blood pressure.
Tea is easy to make, sweet taste is easy to drink.
Products of the company Vinh Tien - Lam Dong.
---