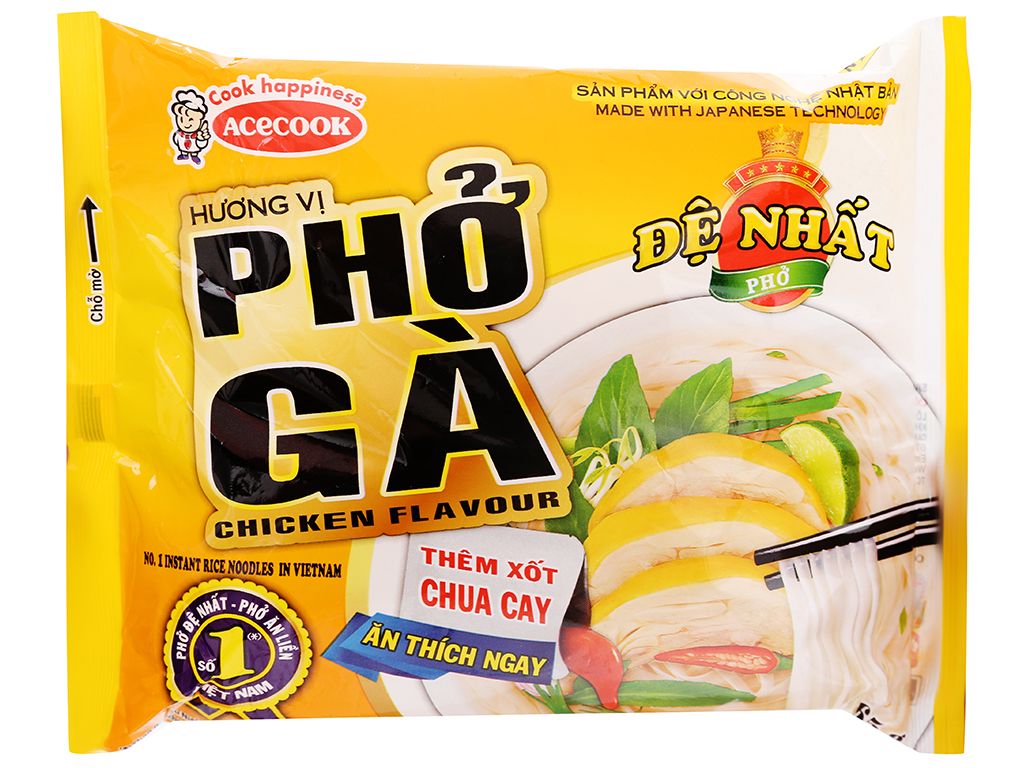 PHO GA DE NHAT
Ingredients Rice, tapioca starch, potato starch, refined oil, salt, sugar, synthetic chicken flavor, spices
Shelf life 8 months from date of manufacture
Directions for use Put dried noodle soup and seasoning packages in a bowl. Boil water about 400ml, cover tightly for 3 minutes. Mix well is ready to use
Instructions for storage Store in a dry, cool, clean place, away from direct sunlight and high heat sources
Weight 65G
Product Description :
De Nhat Chicken Lemon Leaf Instant Noodle is produced by modern technology, everything from raw material selection to processing and packaging takes place under strict supervision and inspection. The product does not contain harmful chemicals and preservatives, ensuring safety for consumers' health. The product has a delicious taste of carefully selected natural ingredients. When cooked, the noodle fibers become chewy, crispy, stimulating the taste buds, and suitable to the taste of Vietnamese people. When there is not much time for cooking, De Nhat Chicken with Lemon Leaves Instant Noodle is the choice for housewives, it only takes about 10 minutes to have a delicious, steamed pho lead for the whole family.
---