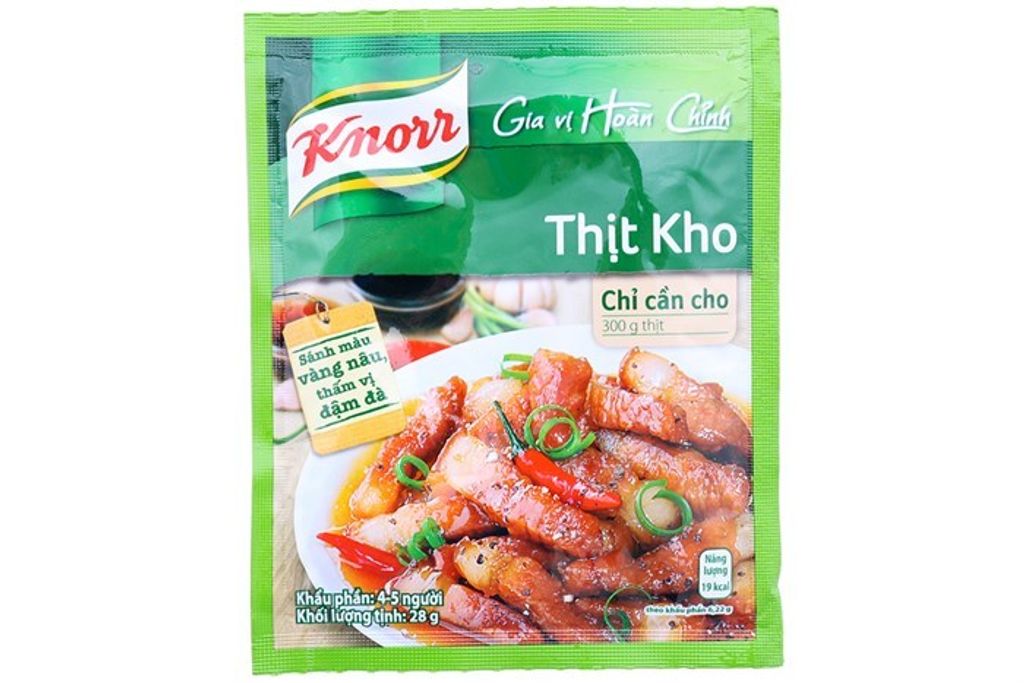 Gói gia vị thịt kho Knorr
Knorr's stewed meat seasoning package helps the dish taste good and saves the family chefs time.
Each seasoning package can be divided into many times and used to store many pots of meat, so it is extremely economical. Now that you have "Braised Meat Spices", you don't have to go to the market to buy all kinds of spice. Only one step of seasoning is to have a delicious stewed pot!



---