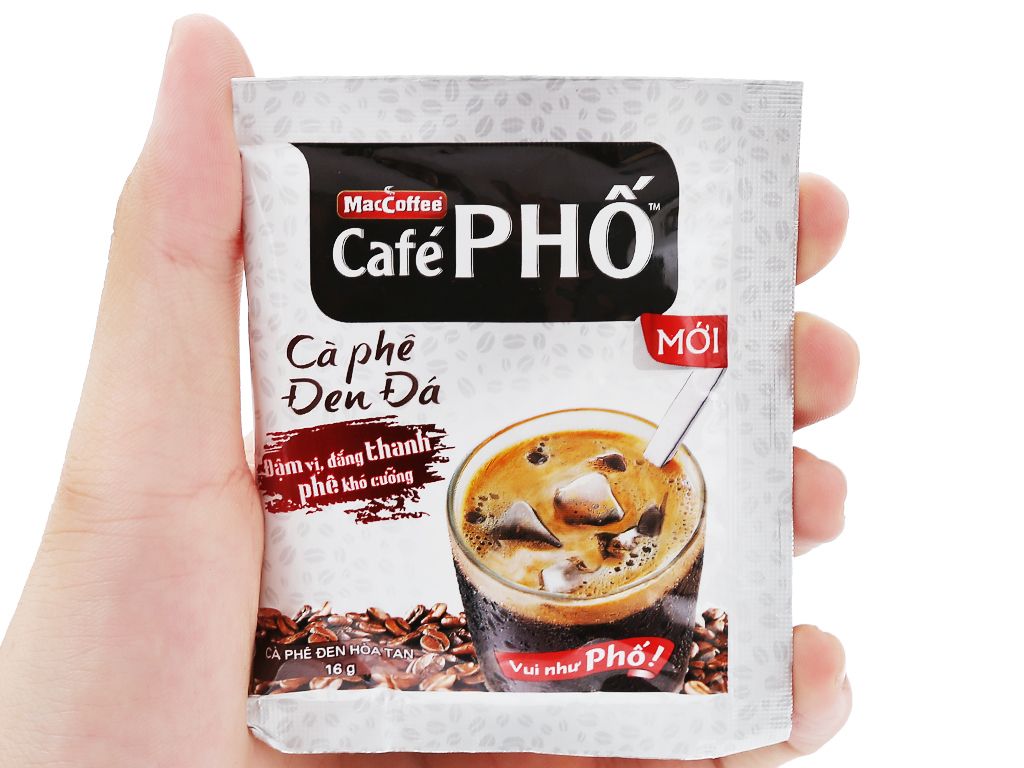 CAFE PHO 2 IN 1 10 PACKET X 16G
Black coffee with ice Coffee Street MacCoffee box 160g
Coffee Black Ice Coffee is directly extracted from pure, pure green coffee beans, combining the different secret of fresh coffee with leading modern production technology, creating bold coffee products. momentum, pure. The product is guaranteed to satisfy coffee connoisseurs. MacCoffee Street Café Ice Black Coffee has a delicious, passionate and delicate coffee flavor.

Product information:
-MADE IN VIETNAM
User Manual : Light Taste : Mix 1 sachet with 30ml of hot water, stir well, then add 120g of ice to use
Strong Taste: Mix 2 packs with 50ml of hot water, stir well, then add 180g of ice to use.
Instructions for storage: Store in a cool, dry place.
Ingredients: sugar, blend of Arabica and Robusta instant coffee, salt, maltodextrin, sodium carbonate acidity regulator ...
---