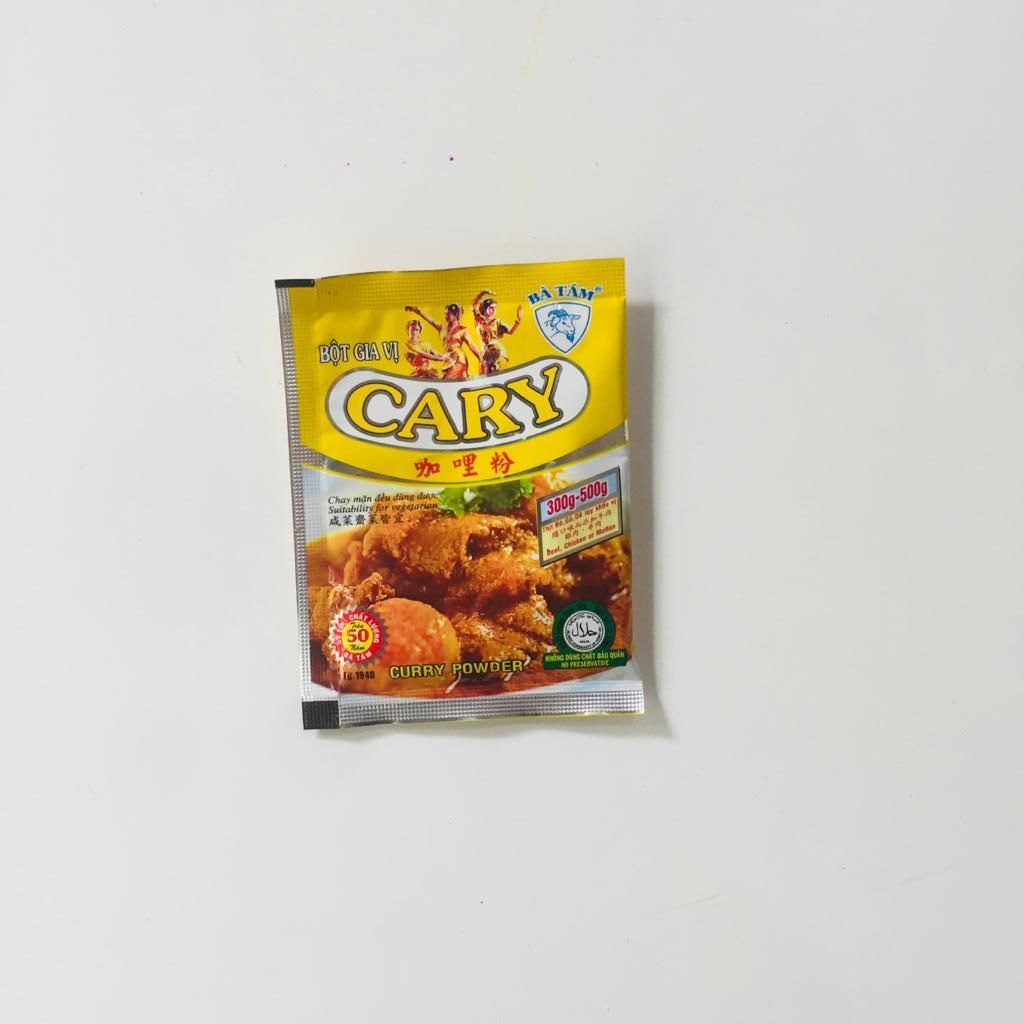 BOT CARY BA TAM - CURRY POWDER 10G
Cooking instructions:1 package cook from 300g to 500g beef, optional.
1/2 pack of flour soaked in cooked water for 10 minutes.1/2 packet of flour + onion, garlic, pure ginger + a little salt, monosodium glutamate ... marinate meat for 10 minutes.Stir-fried meat with oil just hunted, put the mixture (powder soaked in water) into the cooked stew.Add potatoes, coconut water or fresh milk as you like, and 1 jar of curry by Mrs. Tam brand to enhance your taste and flavor.Serve with bread or rice with salt and pepper.Serve with bread or rice.

Expiry date: 1 year from date of manufacture.
Made in Viet Nam.
Manufacturer: Spice Base Ba Tam.
---