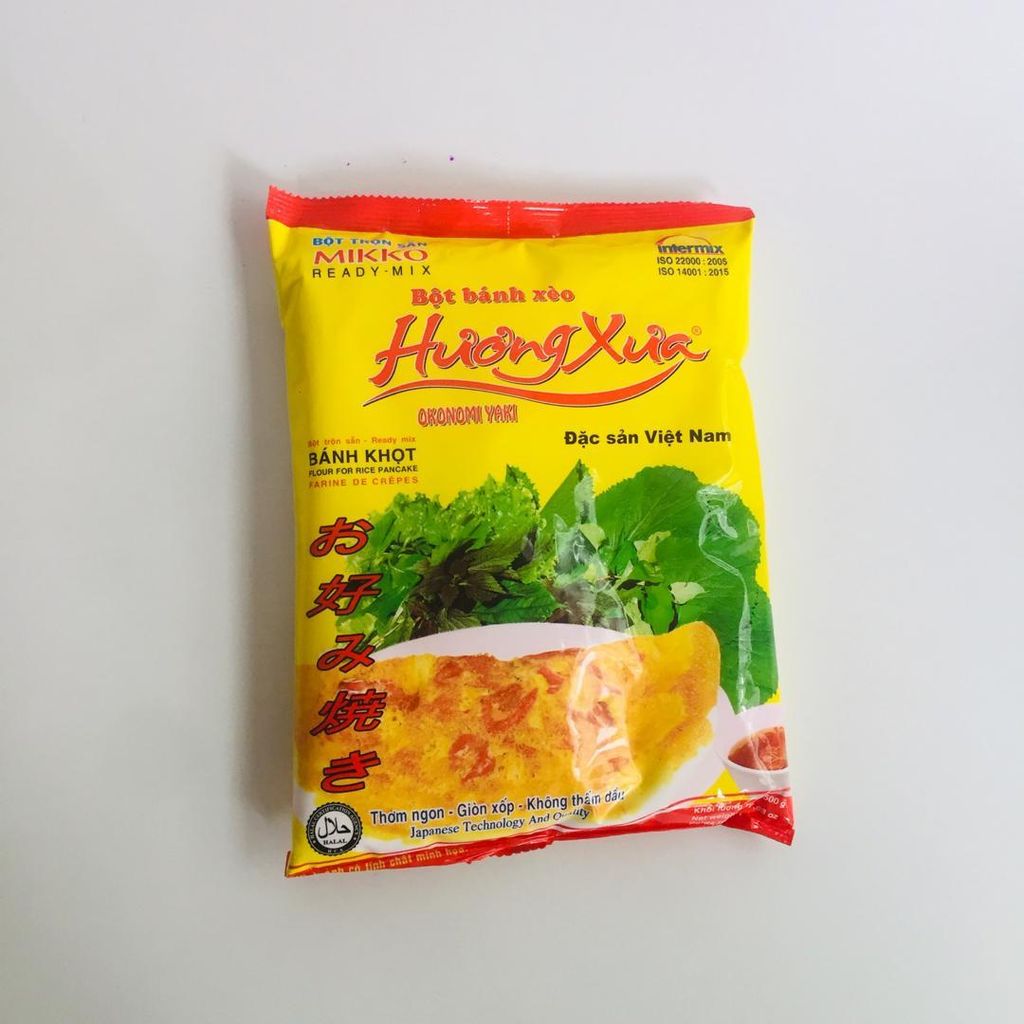 Bột bánh xèo Hương Xưa 400g - Pancake flour
INGREDIENTS:
Rice flour (50%), tapioca starch, sugar, wheat flour, salt, tumeric powder, dried onion, flavor enhancers (E621), synthetic coconut flavor
INSTRUCTIONS:
flour to rice pancake 500g,
(Add) water 1-1, 1 litres(4,1/2 cups)
first step: stirs flour with water well
second step: when the pan is heated, pour a soup-spoon of oil, some meat, some shrimps, onions then stir-fry them. spread a thin layer of flour in the pan, put in a few bean sprouts. cover the pan with the lid for 1 minutes until the watery dough is well done. then recover the pan and sprinkle the rim with a bit oil. when the rim become loose, get golden brown and crisp, use a scoop to fold the pancake in half and put it on the plate.
---