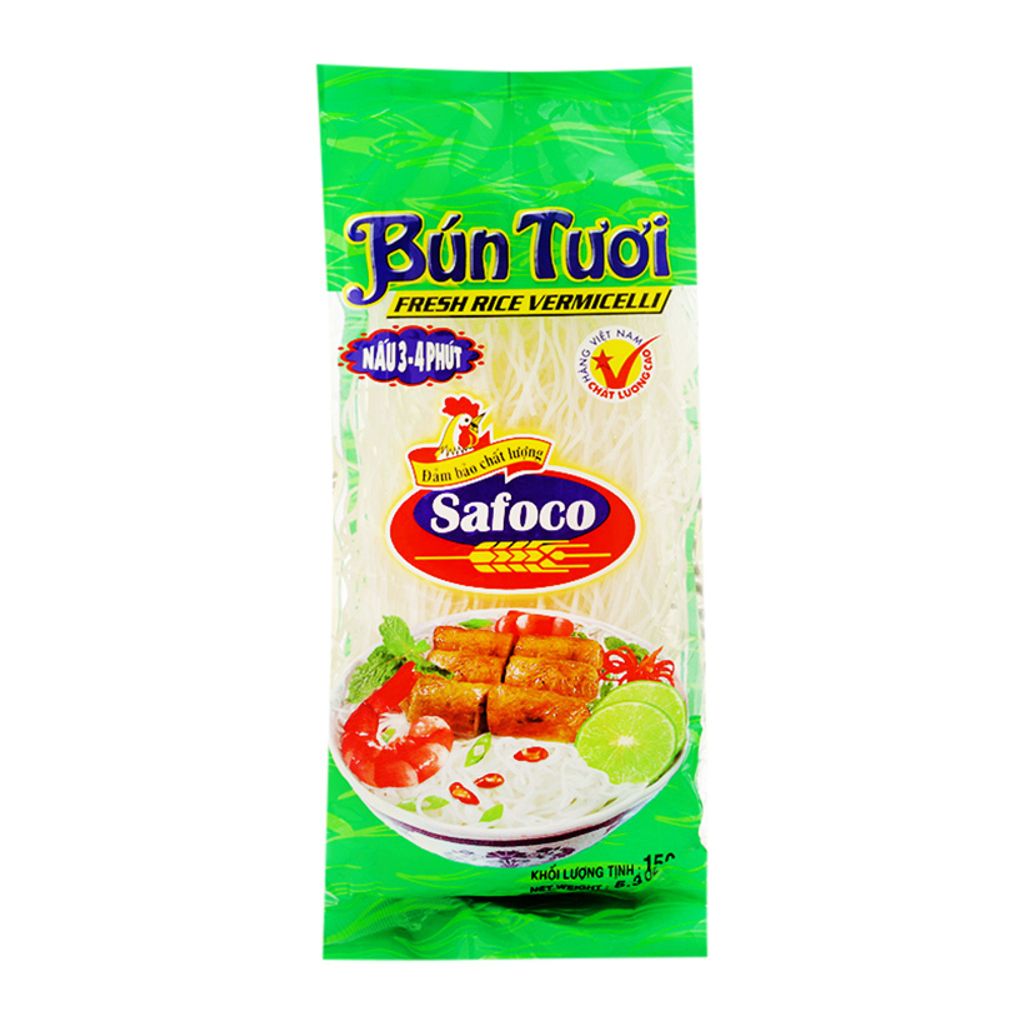 Bun tuoi Safoco 300g - Rice vermicelli
INGREDIENTS:
-Rice flour, iodizes salt.
-stabilisers (407,500(i), 501(i))

DIRECTIONS:
-Put rice vermicelli into boiling water, stir regularly with chopsticks, cook about 4-7minutes then take out and cleaned by fresh water. leaving it for 5 minutes. use as fresh vermicelli with spring roll, soup, hot pot, rollen with rice paper, at one's convenience.
---