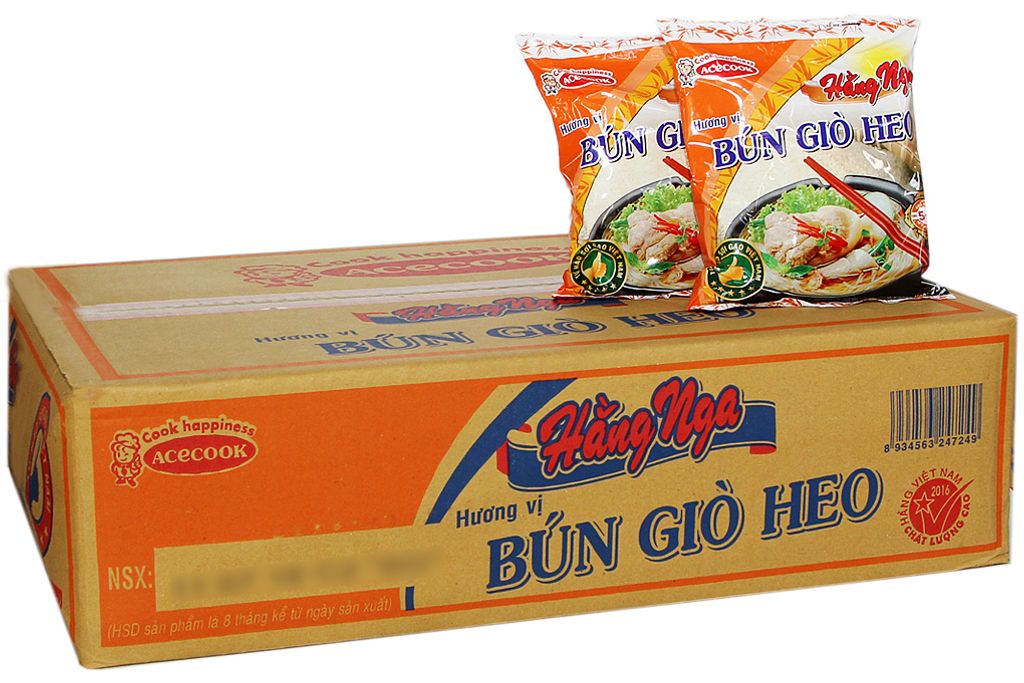 rice vermicelli with pigs feet flavor bun gio heo 1 boxes x 30 packets x 75g
Combining traditional culinary secrets and modern manufacturing technology, Hang Nga Instant Rice Vermicelli is a blend of soft round rice vermicelli strands, savoury soup, and dried vegetables, altogether making a bowl of delicious rice vermicelli. Let's enjoy Hang Nga Instant Rice Vermicelli and have an interesting experience with the quintessence of Vietnamese cuisine.
Instructions for use
Step 1: Put dried rice vermicelli, powder soup, vegetable packages in the bowl.
Step 2: Pour about 400 ml of boiling water in, close the lid and wait for 3 minutes
Step 3: Add oil package, stir well and serve immediately
---